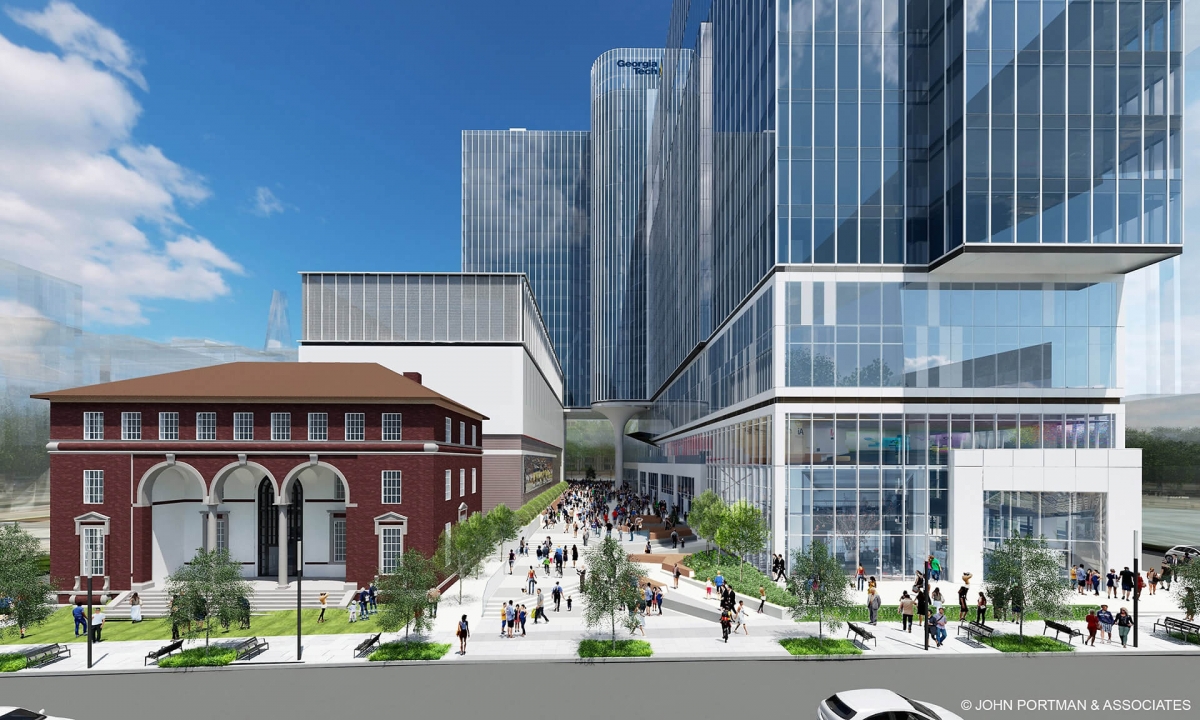 CODA is Georgia Tech's next step forward in the development of Technology Square as Atlanta's most sought after neighborhood for technology and scientific based companies.
The signature mixed-use office, computing center and retail complex is programmed around high performance computing modeling, simulation and a sustainable innovation ecosystem that integrates the existing assets of Technology Square with new opportunities in interdisciplinary research, commercialization and sustainability.
INFORMATION FOR FACULTY, STUDENTS AND STAFF MOVING TO CODA
BACKGROUND ON THE DEVELOPMENT
Georgia Tech is the project sponsor and anchor tenant and is partnering with a private developer who will design, construct, finance, own, operate and lease the project to Georgia Tech and commercial companies. The 21-story, $355 million project comprises 755,000 SF of space, including 605,000 office, 93,000 data center, 46,000 retail and 600 underground parking spaces. Georgia Tech is leasing about half the space in the building. The project is located on two acres of land at 771 Spring St NW in Midtown Atlanta owned by the Georgia Tech Foundation. Construction will begin 2016 with completion and occupancy in Q4 2018.
The development team of Portman Holdings and Next Tier HD has been selected by Georgia Tech to move the project forward. Portman, based in Atlanta, has designed and developed 25 million square feet of Atlanta real estate and currently has ownership interest in 19 million square feet ($2.8 billion) world-wide, having provided services for 23 Fortune 500 companies. With a headquarters in New York City, the three founding partners of Next Tier HD have acquired and developed over 3.4 million square feet of mission critical assets with a combined value in excess of $650 million, and currently hold an additional $250 million in data centers and related strategic support facilities.